Leveraging NLP to Identify and Engage Opinion Leaders
Summary
In an age where brand skepticism is at a high, the voice of opinion leaders (OLs) has never been more critical. Identifying and vetting OLs takes time that some teams don't have, leading to short-cut approaches that can negatively impact effectiveness.
Join Avant Healthcare as they share how they're using AI-powered natural language processing (NLP) technology to keep up with the changing healthcare landscape and identify OLs more efficiently and learn about:
The challenges pharma marketers face in building their OL strategies.

Identifying, listening, engaging, and measuring the full spectrum of OLs.

How NLP works, as illustrated by a case study highlighting key insights from ESMO 2022.
Speakers
Sarah Black
Senior Vice President, Client Services
Avant Healthcare
With expertise in launch strategy, customer engagement planning, and multichannel execution, Sarah brings a passion for patient-centered education and engagement that leaves a lasting impact on HCPs. She has partnered with major pharmaceutical customer teams to launch eight brands across multiple therapeutic areas, including migraine, Alzheimer's disease, oncology, and neuroscience. A graduate of the Kelley School of Business at Indiana University, Sarah has over a decade of healthcare industry experience and currently serves on the Avant Diversity, Inclusion, and Belonging (DIBs) committee. In her spare time, she moonlights as an Uber driver for her three children.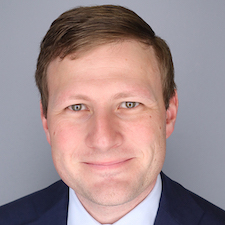 Marc Voorhees, Jr.
Executive Director, Analytics, Strategy, & Insights
Avant Healthcare
With nearly a decade's worth of experience in pharmaceutical analytics, Marc helps clients leverage the power of data-driven decisions to reach the right HCPs at the right time with the right message. Outside of the medical education field, Marc, who's also a college instructor, can often be found on a rugby field refereeing a game.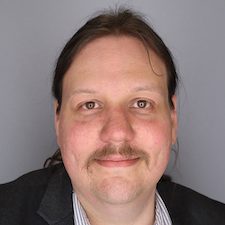 Andrew Welp
Sage II, Analytics, Strategy, & Insights
Avant Healthcare
Andrew leverages data-rich insights to help healthcare brands understand and shape the social conversations within their space. Certified in social listening, Andrew joined Avant Healthcare in 2017. He holds both a Master of Library Science and a Master of Information Science from Indiana University Bloomington.